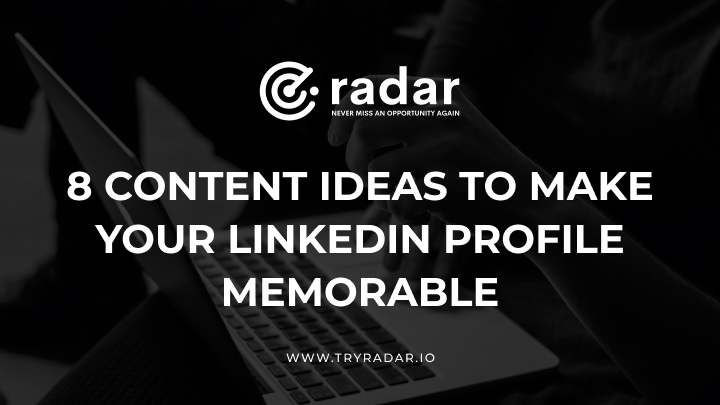 LinkedIn is an excellent site for professionals, but many people don't take advantage of all it offers. LinkedIn is more than just a resume-building tool – it can also be used to generate leads and connect with potential clients.
You must create exciting and engaging content to make the most of LinkedIn.
Here are 8 ideas to get you started:
1. Start a LinkedIn group
If you're looking for an interesting way to create content on LinkedIn, why not start a LinkedIn group? LinkedIn groups are a great way to connect with like-minded professionals and share ideas, insights, and resources. Plus, creating a LinkedIn group is easy - you only need a vision and a few minutes to set up the group.
Once you've created the group, you can start inviting members and posting content. And if you're not sure what kind of content to post, here are a few ideas:
Share news articles, blog posts, or other relevant online content.

Start discussions on relevant topics and industry trends.

Share helpful tips, tricks, and advice.

Offer discounts or exclusive offers to group members.

Host webinars, live events, or other virtual events.
LinkedIn groups are an excellent way to create content, build connections with professionals who share your interests, and add value to LinkedIn.
2. Write articles
LinkedIn is an excellent platform for sharing your professional insights and connecting with like-minded individuals. LinkedIn Pulse is a feature that allows users to publish articles, and it's a great way to get your name and ideas out there. Your articles don't have to be long – even a few hundred words will suffice.
And if you're not sure what to write about, LinkedIn provides a handy list of content ideas to get you started. So why not give it a try? You could be the next big thing on LinkedIn.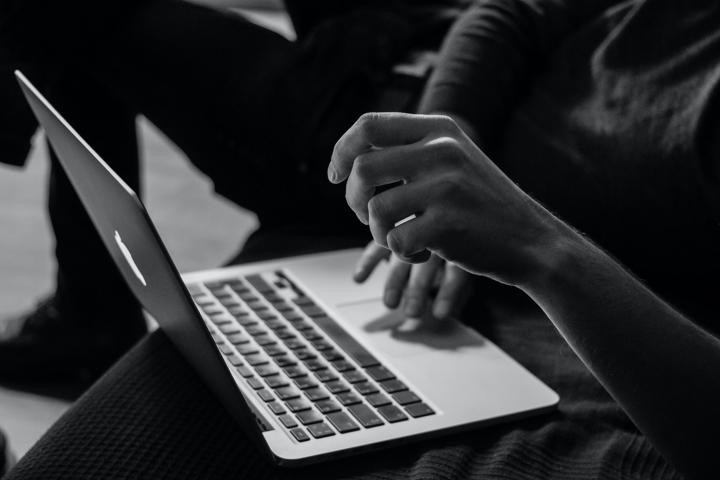 ---
3. Share infographics
LinkedIn is a social media platform with a professional focus, and as such, the content that users share tends to be more severe. However, that doesn't mean that LinkedIn users don't enjoy a good infographic from time to time. In fact, sharing infographics is the perfect way to create exciting content that will engage LinkedIn users.
Infographics are visual representations of information, and they can be used to convey a wide variety of messages. LinkedIn users are likely to appreciate infographics that offer insights into the latest industry trends or provide tips on improving their professional skills. And because LinkedIn is such a visual platform, infographics are also likely to get noticed and shared by other users.
So if you're looking for a content idea that will capture the attention of LinkedIn users, consider creating and sharing an infographic.
4. Live stream video
Live streaming video is an excellent content idea for creating interesting LinkedIn content. LinkedIn is all about professional connections, and live-streaming video helps you connect with professionals in a more personal way. You can use live streaming video to show your expertise, share your knowledge, and connect with potential clients.
LinkedIn is the ideal platform for live-streaming videos because it offers a wide range of features that make it easy to connect with your target audience. With LinkedIn, you can easily create a professional profile, add a link to your website, and share your live stream with your entire network.
---
5. Post photos
LinkedIn isn't just for text-based content – you can also post photos. LinkedIn is great for connecting with potential employers, business partners, and customers. But LinkedIn can also be a great place to show off your personality. And one of the best ways to do that is by posting photos.
Whether it's a photo of you speaking at an event or a picture of your team celebrating a success, photos are a great way to add some personality to your LinkedIn profile.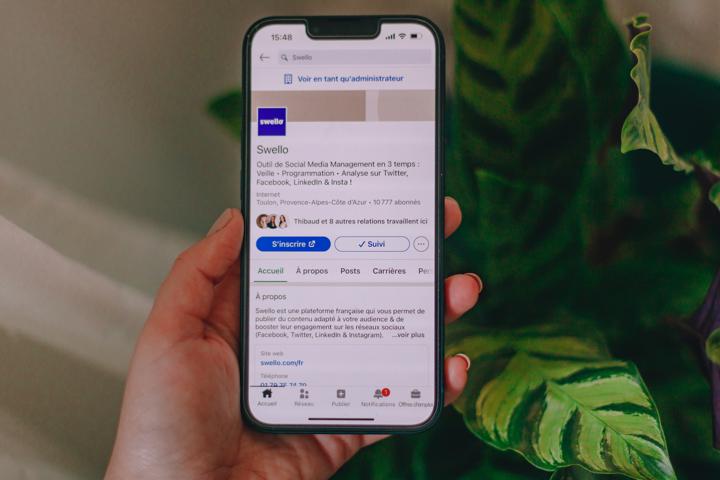 ---
6. Share behind-the-scenes content
LinkedIn is the perfect platform to give your audience a behind-the-scenes look at your business. People love getting a glimpse of companies' "real" side, so don't be afraid to share some content on LinkedIn. You can give your audience a peek at your office space, introduce them to your team, or even show them how you make your products.
Whatever you choose to share, make sure it's exciting and engaging. And above all, don't forget to have fun! LinkedIn is a great place to show off your company's personality.
7. Offer exclusive content
LinkedIn is a great platform for offering exclusive content, such as coupons, discounts, and freebies. LinkedIn provides various exclusive content options that can be used to create interesting and engaging content. These include LinkedIn Articles, LinkedIn Groups, LinkedIn Profiles, LinkedIn Connections, and LinkedIn Endorsements.
LinkedIn also offers a variety of other content options that can be used to create interesting and engaging content on LinkedIn. These content options include LinkedIn InMail, LinkedIn Thank You Cards, LinkedIn Highlights, LinkedIn Summary Cards, and LinkedIn Company Pages.
8. Host a contest
LinkedIn is all about networking and building relationships. So what better way to engage your LinkedIn followers than by hosting a contest? Contests are a great way to get people talking about your brand and build buzz on LinkedIn. Plus, they're a lot of fun!
To get started, decide what type of contest you want to host. LinkedIn offers a variety of contest types, so there's sure to be one that's perfect for your brand. Once you've decided on the kind of contest, create some rules and promote it through your LinkedIn posts.
Before you know it, you'll have a group of engaged LinkedIn followers eager to participate in your next contest!
Conclusions
LinkedIn is an excellent platform for businesses of all sizes to share content. Whether you're looking to share photos, infographics, or behind-the-scenes footage, LinkedIn offers a variety of content options that are perfect for engaging your audience.
And don't forget to host a contest! Contests are a great way to get people talking about your brand and build buzz on LinkedIn. So what are you waiting for? Get started today and see how LinkedIn can help you engage your audience!