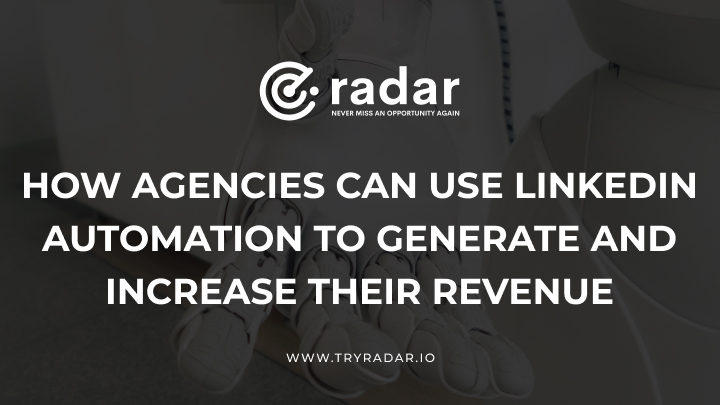 Agencies can use LinkedIn as a powerful networking tool to increase leads and revenue. However, using LinkedIn automation tools can help agencies generate even more leads and close more deals.
This blog post will discuss how agencies can use LinkedIn automation to improve their business. Stay tuned!
What LinkedIn automation is and how it works
If you're like most people, the word "automation" conjures up images of robots taking over our jobs. But automation doesn't have to be a bad thing. When it comes to LinkedIn, automation can be a huge time-saver.
LinkedIn automation is simply the process of using software to automate some of your LinkedIn activities, such as sending messages or connecting with new contacts. And while it may sound complicated, it's actually quite simple. There are several different LinkedIn automation tools available, each with its own features and capabilities. The key is to find the tool that best fits your needs.
For example, if you're looking to save time on message sending, you might want to consider a tool like SendSlow. But if you're more interested in automating your contact management, you might want to check out Contactually. Or, if you wish to track your connections, the right tool is Radar.
Ultimately, the best way to figure out which LinkedIn automation tool is right for you is to experiment with a few different options and see what works best for your needs.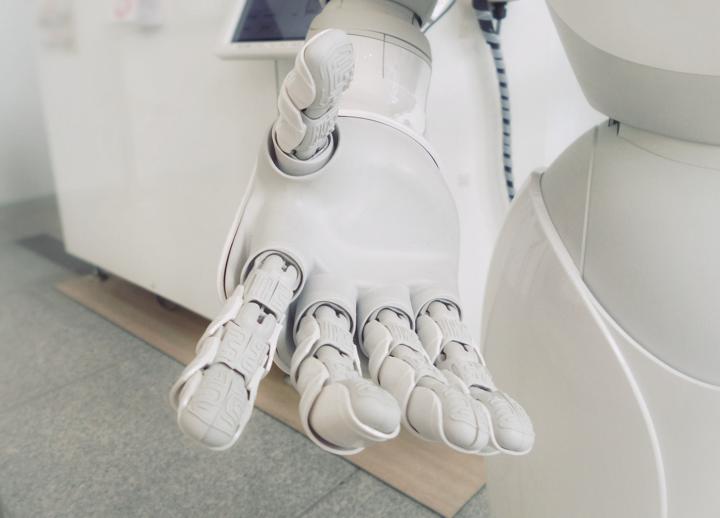 ---
Benefits of using LinkedIn automation for agencies
If you're in the business of marketing, then you know that time is money. And if there's one thing that LinkedIn automation can save you, it's time. By automating some of the more tedious tasks associated with LinkedIn, like sending connection requests and messages, you can free up your schedule to focus on more important things...like running your business.
But that's not all! LinkedIn automation can also help you to stay top of mind with your connections by regularly sharing your content with them. And as we all know, content is king when it comes to marketing. So if you're looking for a way to save time and stay ahead of the competition, LinkedIn automation is the way to go.
How to get started with LinkedIn automation
Let's face it: manually scrolling through LinkedIn is a huge time-suck. Fortunately, there's a better way. LinkedIn automation can help you connect with potential clients, customers, and business contacts without spending hours on the site daily.
By setting up automated messages and targeted searches, you can quickly find and engage with the people most likely to be interested in your products or services. In addition, automated messages can help you to stay top-of-mind with your network, even when you're too busy to log in regularly. Ready to get started?
Here are a few tips to get you started with LinkedIn automation:
1. Set up automated messages.
2. Use targeted searches.
3. Connect with potential clients and customers.
4. Stay top-of-mind with your network.
Tips for generating leads and revenue with LinkedIn automation
As a professional, your LinkedIn profile is one of your most important assets. With millions of users, LinkedIn is a powerful platform for networking, finding jobs, and generating leads. However, manually keeping your profile up-to-date can be time-consuming. Fortunately, there are several ways to automate your LinkedIn profile to work for you 24/7.
Here are some tips:
1. Use a tool like Hootsuite or Buffer to schedule regular updates to your profile. This way, you can keep your profile fresh without spending hours online.
2. Use Radar as the perfect tool for tracking your actual or old clients. It's essential to keep an eye on your past customers and their performance.

3. Use a tool like Expandi or Phantombuster to save time as you won't have to manually connect with your leads and send connection requests one by one.
By following these tips, you can use LinkedIn automation to generate leads and revenue while freeing up your time to focus on other priorities.
Case studies of businesses that have seen success with LinkedIn automation
As the world's largest professional network, LinkedIn is a powerful tool for companies looking to expand their reach and build their brand. And while manually growing their presence on the site can be time-consuming, many companies have seen success with LinkedIn automation.
One such business is a consulting company, a boutique consulting firm that specializes in helping startups scale. After seeing mixed results from their manual LinkedIn efforts, they decided to try out automation with the help of a tool like SocialBee. The results were dramatic: the consulting company saw its LinkedIn follower count quadruple in just six months. They attributed nearly 10% of new business leads to increased site activity.
Another success story comes from a widgets company, a small widget company that was struggling to find its place in a competitive market. Thanks to automated LinkedIn messaging, they were able to connect with potential customers and partners that they otherwise would have missed. In just three months, the widget company saw their monthly revenue double - all thanks to their improved presence on LinkedIn.
These are just two examples of businesses that have succeeded with LinkedIn automation. If you're looking for a way to save time and grow your business on the world's largest professional network, consider giving automation a try.
Final thoughts
If you're an agency looking to increase your leads and revenue, LinkedIn automation is a tool you should definitely consider using. With LinkedIn automation, you can quickly connect with potential clients and grow your business with little effort. Getting started with LinkedIn automation is easy – you need a good CRM system and some helpful tips.
Follow the tips we've laid out in this blog post, and you'll be well on your way to generating leads and making sales through LinkedIn automation.  And if you need help getting started, we're always here – feel free to contact us for more information. Thanks for reading!