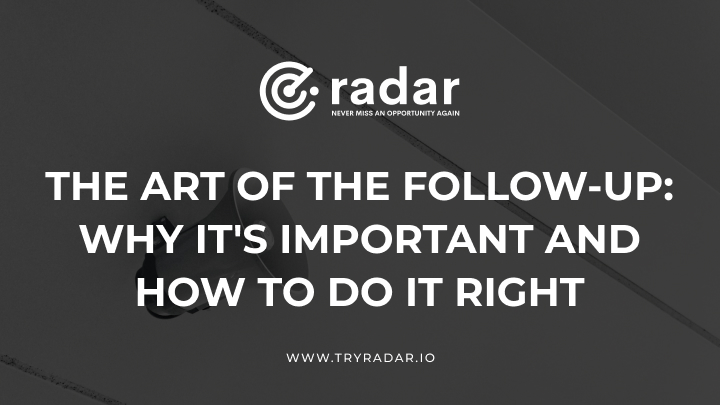 Almost everyone has heard the old saying, "the first impressions are the most important." Well, when it comes to business, that is especially true. To make a good impression and stand out from the competition, you must follow up with potential and current clients promptly and effectively. Here's how to do it right:
What is a follow-up, and why is it important?
A follow-up is a continued action or series of actions that occur after an event or initial contact with someone. It is important because it shows keenness and perseverance, two essential qualities in the business world. Plus, it helps to build relationships – both with clients and colleagues.
There are many ways to stay in touch with people, but a follow-up is more than just a phone call or email. It's about keeping the lines of communication open and maintaining a dialogue. And it's also about taking the initiative and keeping the ball rolling. So if you want to be successful, always follow up.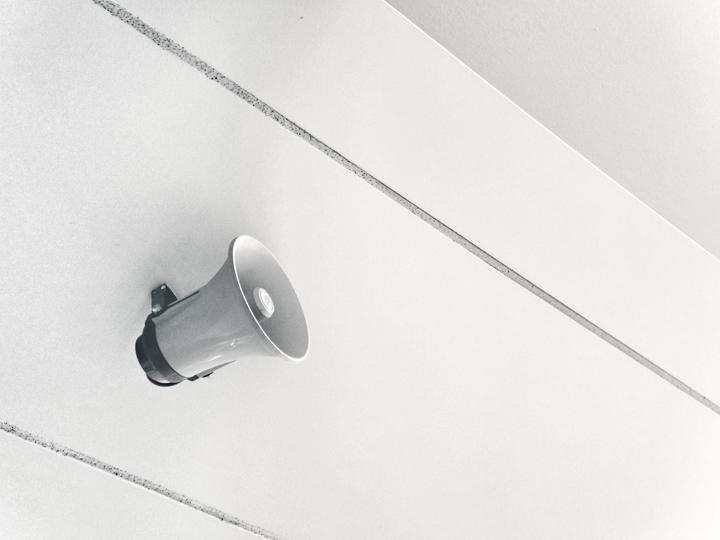 ---
How to determine when and how to follow up after an interview or networking event
Anyone who has ever been on a sales call knows that the key to success is follow-up. The same is true when it comes to interviews and networking events. The goal is to make a good impression and stay in touch so that you remain top of mind. But how do you know when and how to follow up? Here are some guidelines:
If you had a good conversation with someone at an event, follow up within 24 hours with an email or LinkedIn message. Keep it brief and mention something specific that you discussed.
For example, "It was great to meet you at the XYZ conference and learn more about your work with ABC company. I'm excited to see how your career progresses."
If you've had an interview, send a thank-you note to the interviewer within 24 hours. You can handwrite it or send an email, but make sure it is personalized and expresses your appreciation for their time.
For example, "Thank you for taking the time to speak with me about the XYZ position. I am very enthusiastic about the opportunity to join the team and contribute to the company's success."
By following up promptly and appropriately, you will make a good impression and increase your chances of success.
The dos and don'ts of following up, including what to say and how often to check in
Sales follow-up is essential to keeping your business afloat. But how do you keep up without becoming a nag? A few critical Dos and Don'ts to sales follow-up will help you stay top of mind without turning potential clients off:
First, ensure you have all the information you need before following up.
If you need additional information, your initial follow-up email or call is not the time to request it. This will only slow down the sales process. Do your research upfront so you can be as helpful as possible when you reach out.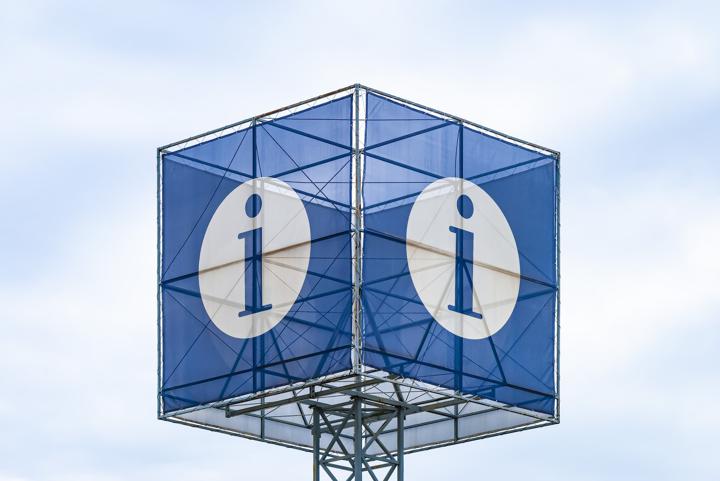 ---
Next, don't be afraid to be persistent.
Sales is a numbers game; the more people you reach out to, the more likely you will make a sale. However, there is a fine line between persistence and nagging. Make sure you give prospects time to respond to your initial contact before reaching out again. And when you do follow up, vary your method of communication, so you don't become a one-note salesperson.
Finally, do end each sales conversation by asking for the sale.
It may seem obvious, but many salespeople forget to ask for the business. Asking for the sale can be uncomfortable, but it's necessary if you want to close the deal.
If you follow these straightforward sales strategies, you will make more sales and expand your business.
Sample email/letter templates for different scenarios of follow-up
When it comes to sales, follow-up is critical. But sometimes, knowing what to say or how often to reach out can be challenging. That's why we've put together a few sample email/letter templates for different follow-up scenarios. Whether you're trying to close a deal or simply stay in touch with a client, these templates will help you get the job done.
For a sales situation:
Hi [name],
It was great to speak with you yesterday about the [product/service]. I'm confident that we can provide precisely what you're looking for, and I believe we have a unique solution that can benefit your business.
I'll be in touch soon to schedule a time for our team to present our proposal. In the meantime, if you have any questions, please don't hesitate to contact me at [email address] or give me a call at [phone number].
Thank you for your time, and I look forward to speaking with you again soon.
Sincerely,
[Your name]
For staying in touch with a client:
Hi [name],
Just wanted to drop you a quick note and see how things are going. We haven't spoken in a while, but I wanted to check in and see if there's anything we can do for you. We value your business and are always here to help in any way we can. So please don't hesitate to reach out if you need anything at all.
Best, [Your name]
Additional tips for making the most out of your follow-up efforts
Once you've made the sale, you must follow up with your customer to ensure they're happy with their purchase and to build a relationship for future sales. However, calling or emailing to check in can be salesy or pushy. Instead, try some of these tips to make the most out of your follow-up efforts.
First, send a handwritten note.
This may seem old-fashioned, but taking the time to write a personal message will make an impression. You can mention something specific about their purchase or just thank them for their business.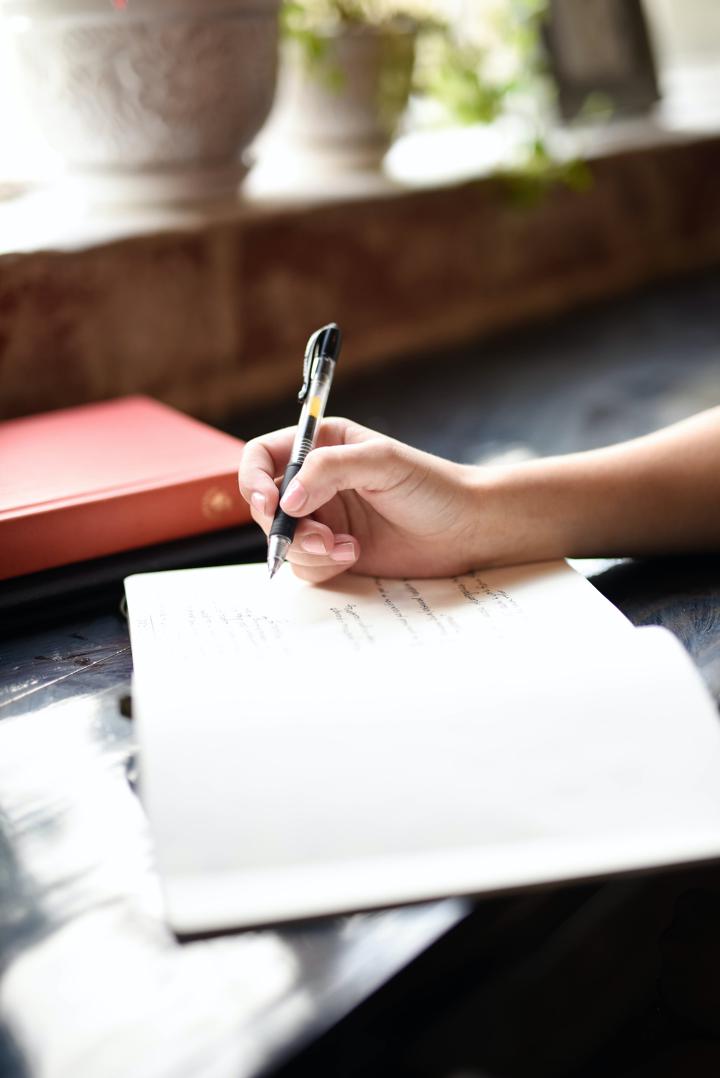 ---
Second, offer additional services or products that complement what they've already bought.
For example, if they purchased a new piece of furniture, you could offer them professional delivery and set-up services. Or, if they bought a new car, you could include a coupon for a free oil change.
Finally, keep your follow-ups short and sweet.
No one wants to be bombarded with sales calls or emails, so ensure you respect your customers' time and only reach out when you have something precious to share. By following these tips, you'll be able to build strong relationships with your customers without coming across as salesy or pushy.
Conclusions
In short, following up is key to success whether you're looking for a job or trying to close a business deal. By sending a well-thought-out follow-up message, you show that you are genuinely interested in the other person and the outcome of your conversation.
So don't be afraid to reach out and keep the lines of communication open - it just might help you get what you want in the end.